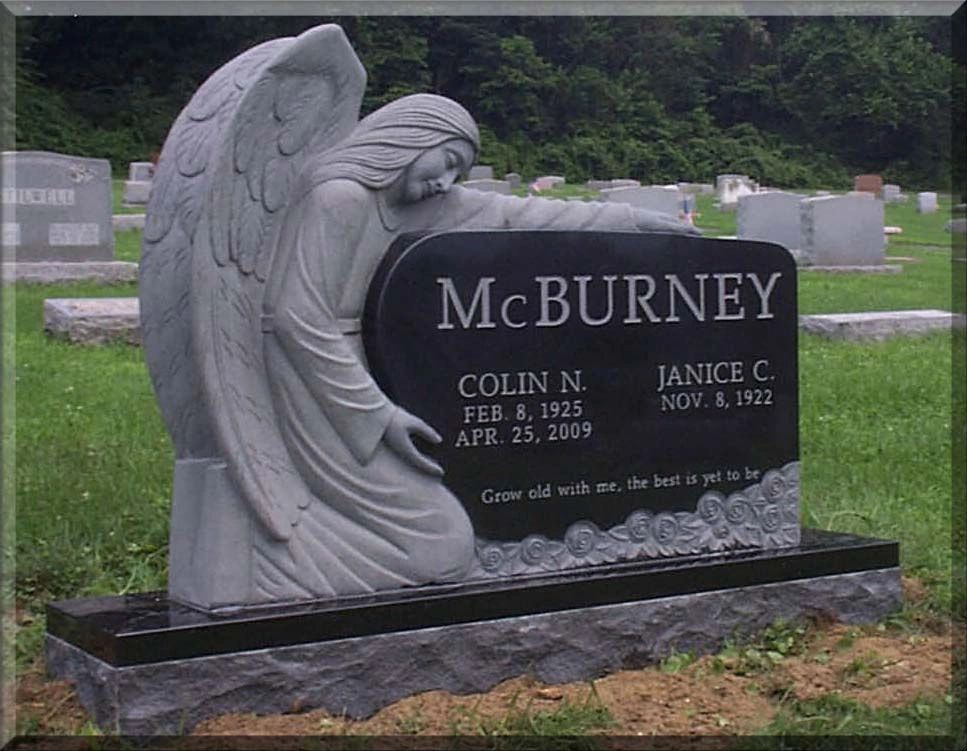 Purchasing a memorial for a loved one requires thoughtful consideration during a difficult time. The stone you select will represent a life that will be missed. We want you and your family to be pleased with this lasting tribute to your loved one. Our goal is to help you create a memorial that will capture the essence of the person it is meant to remember.
Crown Memorial is a fourth-generation company with roots deep in the monument industry. Providing our customers with high-quality memorials at affordable prices has always been the heartbeat of our operation. Our skilled artists do all of the lettering and artwork in-house and will work directly with you to design your memorial.
Crown Memorial is a wise choice when it comes to choosing a monument company. Buying from us guarantees you will have a quality monument that will forever honor the life of your loved one.  With our convenient factory/showroom, we are able to pass the savings on to you and your family while building monuments and mausoleums in St. Raymond's, Woodlawn,Gate of Heaven, Kensico Cemetery, Mt. Pleasant Cemetery, Mt. Calvary, Sharon Gardens, Mt. Hope , Maple Grove, Rosehill, Rosedale, Fairlawn, George Washington as well as many of the cemeteries in Westchester, New Jersey and the tri-state area.